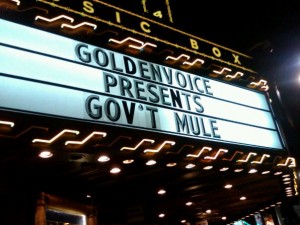 For my dollar, Warren Haynes is the best rock guitarist alive.  The fact that he surrounds himself with other legendary musicians doesn't hurt either.  Consider his track record – guitarist for The Allman Brothers, The Dead, David Allen Coe, Dickey Betts, and of course Gov't Mule and the recent Warren Haynes Band.  Not to mention the hundreds of guest appearances and collaborations with artists from Dave Matthews to James Hetfield.
Warren is something of a musical chameleon.  When he plays the blues, you'd think he was a direct descendant of Robert Johnson.  If his last name was King, he'd be right there with Freddie, Albert, and B.B.  He might be the only one who can pull off jazz standards,  Black Sabbath, Eagles, and Prince songs in the same set and make it work.  No matter the genre, Warren's style and sound are unmistakeable.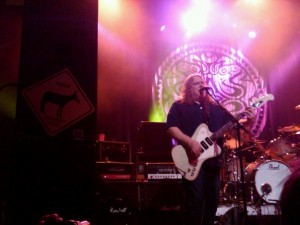 Today we'll focus on the work of Warren's most adventurous sonic playground – Gov't Mule.  Not to detract from 20 years worth of original material, looking at how they interpret other songs and make them their own (and often better) is a study of musical mastery and creativity.
It's been said Gov't Mule is the world's best cover band.  Hear why…