Podcast: Play in new window | Download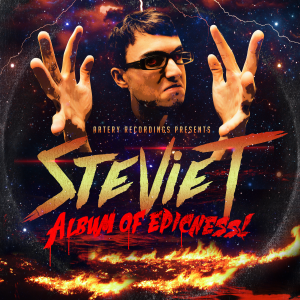 Stevie T. is a comedian, YouTube celebrity, and bona-fide shredder!
In this episode Stevie talks about:
Combining guitar playing and comedy
Dealing with internet trolls
Video and audio recording gear
Amassing millions of views on YouTube
The Album of Epicness!!!
Thinking outside the box for modern creatives
SteveTerrebrry YouTube Channel
Like Steve Terreberry on Facebook!